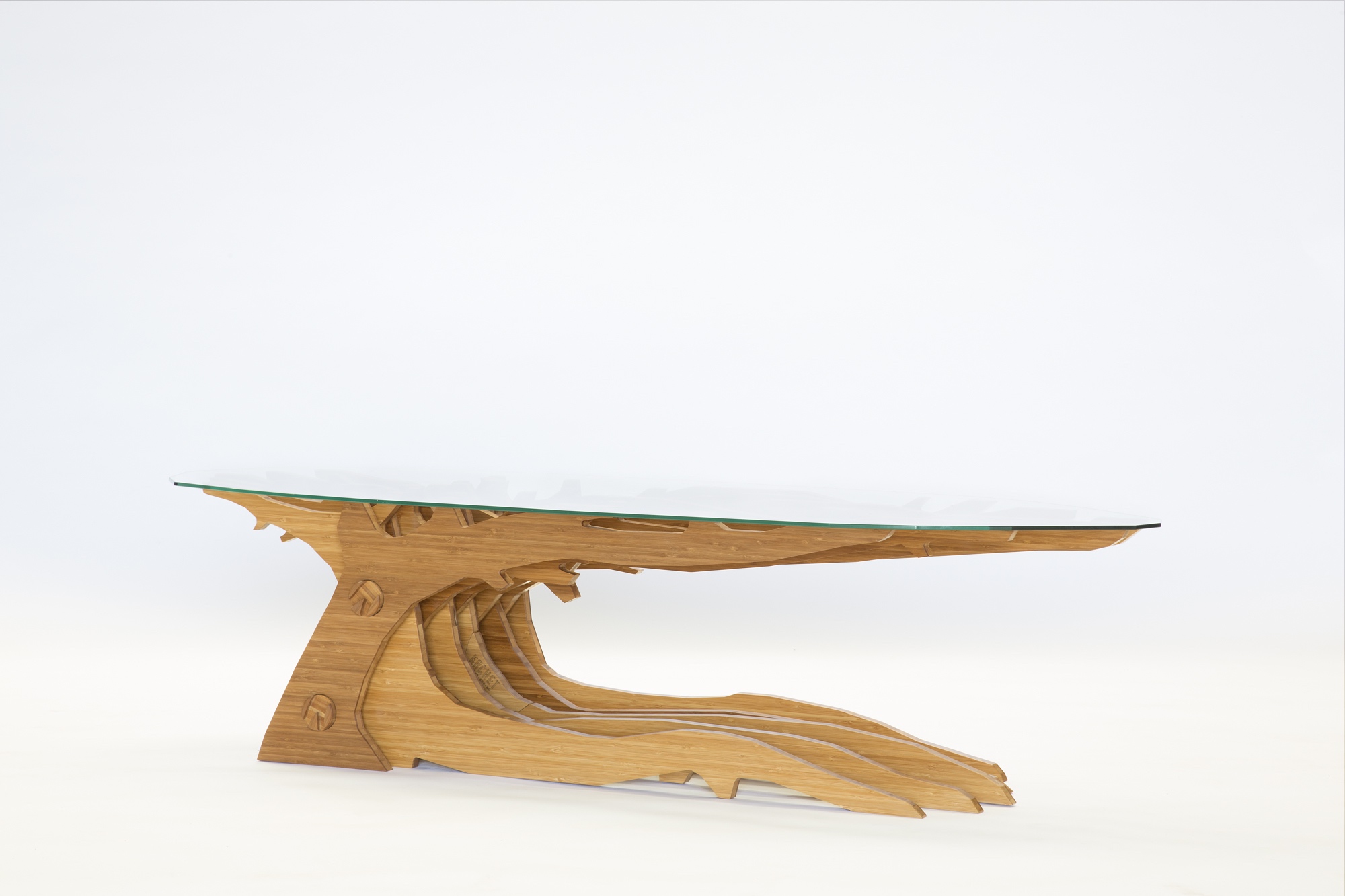 Tree Table
Tree Table - small - bamboo
Width: 550mm
Length: 1502mm
Height: 388mm
19mm bamboo plywood, 6mm clear toughened glass, threaded rod, custom hardware and integrated tool.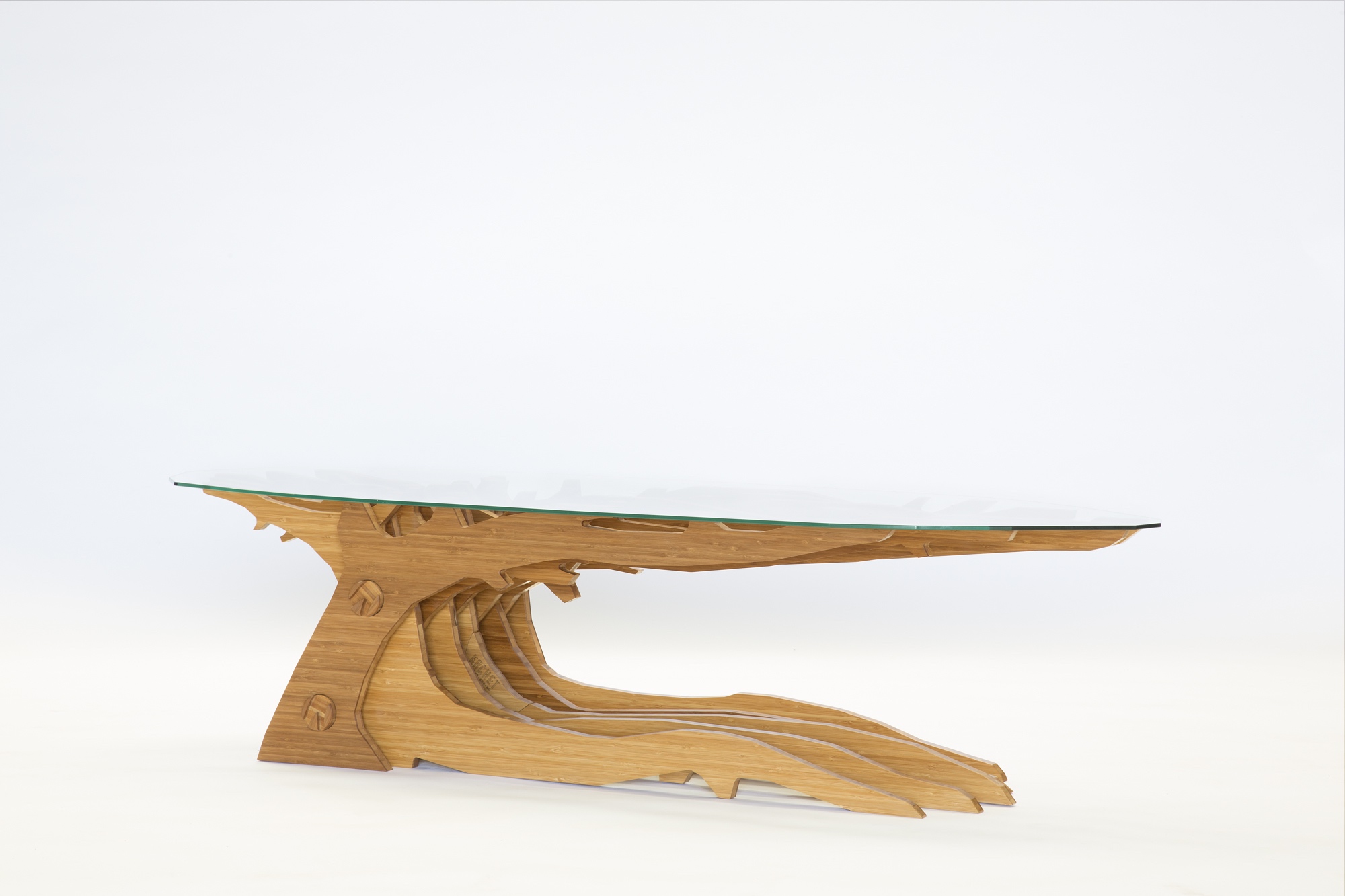 Additional Info
It's called the Tree because it looks like one, making you feel close to nature but without the dirt and watering required. It's a statement piece that brings to mind solid wood furniture, however the Tree is made from bamboo plywood or birch veneer.
More than just another coffee table; the Tree table is designed to be the sculptural centrepiece of your room.
The Tree's distinctive shape has been achieved through CNC (computer numerically controlled) routing the material. It reflects our approach of using modern technologies to make forms that would be complex by hand. Wastage is minimised by using a single sheet of material for the regular sized table. The larger size is made from 1.5 sheets. The branches have a non-toxic coating so there's no toxic fumes to worry about.
The glass tabletop echoes the aesthetic of the base… At first glance its shape is an organically shaped oval, but this is achieved by CNC routing numerous straight lines to make up the faceted oval.
While we make to order, our network of vendors and contractors in Melbourne ensures we can produce these pieces with a short lead time – two to three weeks can be expected, depending on quantity. Materials can be tailored to specifications and made specifically for you.